Why Russian Women are Increasingly Open to Dating Foreigners

For nearly thirty years, Western men have been traveling to Russia and the rest of Eastern Europe in search of love. However, while many may think that this is a one-sided affair, there is increasing evidence that suggests that plenty of Russian women are open for the idea of getting away and starting a new life in the West. In short, for a man who is open to the idea of dating Russian women, now is the perfect time to jump in the deep end.
What the Statistics Say
According to recent studies, over half of Russian women under the age of 35 are open to moving abroad in search of love. For those in their 20s, the numbers are even higher – nearly 80 percent of Russians between 23 and 28 are ready to marry abroad. Of course, the reason behind this is quite important; most of the women surveyed said that their primary motivation was to leave Russia. In short, there is a demand for foreigners dating Russian women.
Of course, that's not true for everyone, and just because something is their primary motivation does not mean that it is their only motivation. Russian women have many of the aspects that certain Western men find desirable, especially a desire to build a family. Meanwhile, Russian men are not always so open with such a desire.
What Russian Women Think of Russian Men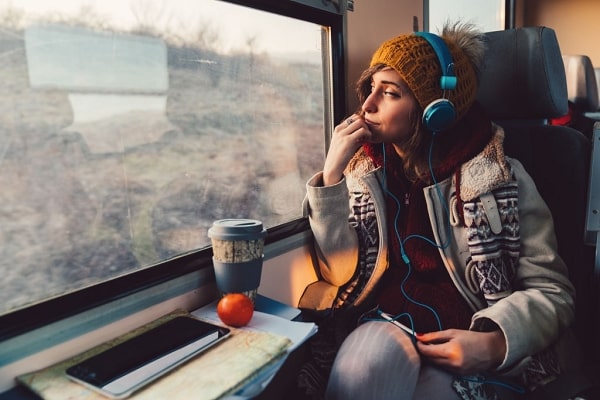 For every 100 Russian women, there are only 97 Russian men. Part of the reason for this, in the eyes of many Russian ladies, is that Russian men live life a bit too dangerously; drinking, violence, and the like are all too common causes of premature death among Russian men.
Meanwhile, a Russian woman also feel that even among those without such problems, a society that has largely eroded the idea of manhood has been built. All wives have some level of issue with mothers in law, but in Russia, the idea of a doting mother having spoiled her son is at epidemic levels.
Because of this, plenty of Russian women are looking abroad in hopes of finding foreigners dating a Russian woman. In exchange for love, loyalty, and, yes, a way out of Russia, the women provide devoted and charismatic partners who share in dreams of building a family and a life together.
Make the Most of It
For men interested in dating a Russian woman, this offers a number of considerable advantages. Russian women are so intrigued by the idea of finding love abroad that they attend parties were foreign men will be present in order to exchange contact details. Of course, there is a language barrier at play, so a few words of Russian will be to your great advantage. However, more than anything, an open mind will be most appreciated. For men who worry about having to compromise their own career ambitions in favor of their spouses, who want a family, and who want someone who thrives in a family dynamic where masculinity and femininity are distinct spheres, dating a Russian woman may be the first stop on the way to a great new life together.