Reasons Russian Dating Is Your Gateway To Successful Marriage

Russian dating sites like BeHappy2day.com are the newest ways that people engage in when they want to meet their soul mate.
People who have not used one of these online dating services often do not understand the benefits of using them to find potential partners.
BeHappy2Day.com is a gateway to a successful marriage, and using this online dating website will allow you to meet your mate faster, and spend less money meeting the right person. The following are a list of benefits to be had from using BeHappy2Day to help you meet your soul mate among single Russian ladies.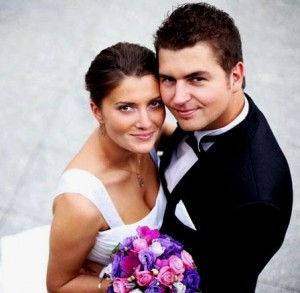 You Meet A Larger Volume Of Potential Partners
One of the main reasons that BeHappy2Day is so successful in pairing up singles who eventually become married couples is the sheer volume of singles they have available for a person to meet. BeHappy2Day has a large number of single men, and women, listed on their site and this allows each member to have a larger number of potential partners to choose from.
Online Russian Dating Helps You Make A Connection Quicker
If you date in the traditional manner you could potentially wait years before you meet the right person for you. You go to singles clubs, dances, church socials, and on blind dates in the hopes of meeting someone that you will be able to develop a relationship with. Russian dating with BeHappy2Day reduces the amount of time it takes to meet other single people.
Stops The Guessing Game
When you are using online dating websites to meet people you also eliminate the guessing game. The profiles of the men and women on the online dating websites will establish what that person is looking for in a mate. If a Russian woman has her profile on BeHappy2Day then she will express her interest in finding the right person to create a long lasting relationship with.
When you see a woman in a bar, or in a club, then you can never be certain if she is married, single, or looking to find a mate. When you experience Russian dating and meet ladies at BeHappy2Day you can rest assured that they are unencumbered and they desire to find someone to share their lives with.
Wider Variety Of Potential Partners
When you are dating in the traditional manner you will meet people who are basically from the same background that you are from. The people you meet will likely be of the same ethnic background, the same social economics, and from the same area you are from. If you would prefer to meet someone from another background then you have to broaden your horizons and reach outside of your local dating pool.
If you would like to meet Russian singles, for instance, then you either have to travel to Russia where the Russian ladies are, or you have to find a place that these Russian women are. BeHappy2Day allows you to view the profiles of Russian singles, and singles from many other nationalities, for no extra cost. You do not have to move to Russia to find a Russian bride. You can find one from the comfort of your living room.
Online Dating Protects Your Privacy
With traditional dating you have to go out to public places to meet people. A lot of people see you at these public places, and for some people this is disconcerting. Many of us do not want the entire town to know that we are looking for a mate, or do not want the entire town talking about our attempts to find a mate. Online dating websites allow you to look for a mate in the privacy of your own home, and no one else will know about your attempts to find your perfect match.
When you join BeHappy2Day you are going to have the opportunity to choose potential dating partners from a list of people who have the same interests that you have. You only meet the ladies that fit your idea of a good potential mate. Joining BeHappy2Day is more affordable than taking two strangers out on those awkward first dates, and more people who use BeHappy2Day website's find the partner they are looking for.