Find Out How International Singles Chat When They Like You

An international singles chat can be a good way to determine whether or not the date will be fun or drag. Even if they're local gals you're seeking, the international singles chat will provide the widest variety of women in one place, so you don't have to search several databases and perhaps forget on which one you found someone of interest. On the other hand, you might just want an online romance, and these sites are just the right venue for that. If you are looking for a committed relationship with someone local, an international singles chat can provide a good practice place to test your skills at determining what women might be worth your effort and who would be a waste of your time.
Ask Open-Ended Questions
So, you've found a picture and profile that seems to match your desires. You may initiate the chat with a simple, "Hi, how are you?" Don't let a delayed response put you off. She may just be busy at the time. What's important is that when she does respond, the conversation moves along. Give her every opportunity to reply with more than just a yes or a no. For instance, don't ask, "Did you have a good day today?" Ask instead, "What were the highlights of your day today?" Open-ended questions that allow someone to expound provide much more likelihood of getting a flowing interaction started. If all your attempts fail, it may be a good idea to move on.
Is the Woman Emotionally Available?
You're not always going to be able to tell the answer to this question right away, but there are some clues that will give you a good indication. It may not be you she doesn't like. She just may not be open to revealing anything about herself beyond the superficial. It's okay if she comments on how much she likes your looks in the picture but if a woman is too flirty or flattering right away, this is an indication that she's not looking for emotional involvement. You're not the only good-looking guy on the site, so she's probably doing the same thing with others, as well. As this article in Psychology Today points out, these women may be more interested in the sport of the chase.
She Makes an Effort to Stay in Touch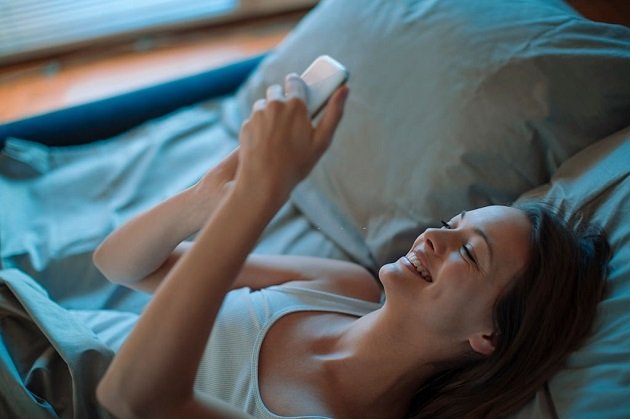 If she gives you her phone number and you text back and forth regularly, this is a very good sign that she's interested and likes you. Inviting you into her online world of social media is another way to tell that she wants you to be a part of her inner circle. One of the most telling signs that she likes you is that you're not always the one to initiate contact.
All of these tips can help you but always give it more than one attempt. Don't mistake caution about getting involved with a stranger a signal that she has no interest in you.