Different Languages In Your Relationship with a Russian Bride

There are many definitions and types of love of which "true love" stands conspicuous. You have a great feeling for your Russian bride, but when you are in true love, you feel something transcending, something heavenly. The urge to meet with your other half is huge; you forget the ordinary course of life. There are many instances of true love between men and women from different parts of the world. You speak different languages, share different value systems yet the two minds and two hearts find their peace in being together. Language has not been a barrier at all when two people come to love truly each other, rather the language spoken between them in the forms of gestures and postures cement the relationship in a unique way.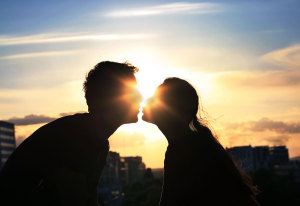 Once upon a time the world was very much divided and the interactions between countries or societies were minimal. Now the barrier of distance or culture has been disappearing thanks to the development of super fast and super smart communication tools: you can choose your Russian bride from our online dating service. Through the internet you can get in touch with people from far reaches of the world. If you find someone who loves you truly, you can rely on technology to share your feelings.
These are the 4 reasons the language barrier won't be a problem in a true love relationship:
You develop a very different way communication
If you don't know the language of your soul mate or vice versa, do not hurry to get apart. It is highly likely that you will develop a language of your own. The physical cues that you exchange with your lover will be a great source of inspiration. It increases the sphere of understanding between the couples in love. If you come across a Russian girl, she might not understand your language. But after several times of online dating, you would be able to understand her verbal or physical cues.
There are professionals to help you talk to the Russian bride
Your Russian bride may be a bit weak in English. You do not convey to her what you want to say to her. Do not worry, our online dating agency www.behappy2day.com will take care of that. We have highly skilled professionals with us who are proficient in both English and Russian. They will help you to properly communicate with your Russian bride, they will help you to pick the right romantic expression so that you can build an enjoyable relationship.
You can use different symbols or pictures
In online or offline text messages, symbols or images have been increasingly useful in conveying emotional cues. You can exchange emotions through exchanging such images and symbols. Most smartphones have lots of symbols or images, you can even download images and symbols from different sites. Many online dating sites are specially equipped with such communication systems. If your soul mate happens to be a Russian bride, there are dating websites which offer solutions to such a language barrier.
Spend vacations or pass times together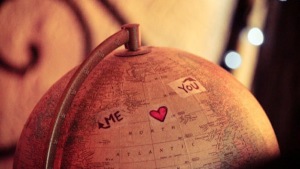 Being on our online dating platform or online chat website is just great, but don't forget to spend time together in real life. If she is a Russian bride or maybe Ukrainian one, go to Russia or Ukraine. If she is an Asian girl, you can go to Malaysia or Singapore or Taiwan. It will fortify your love. The mutual understanding will grow significantly as you will spend time in a different country or place. It is proven that spending time together cement the existing relationship and in the case of a different place, the impact is even greater.